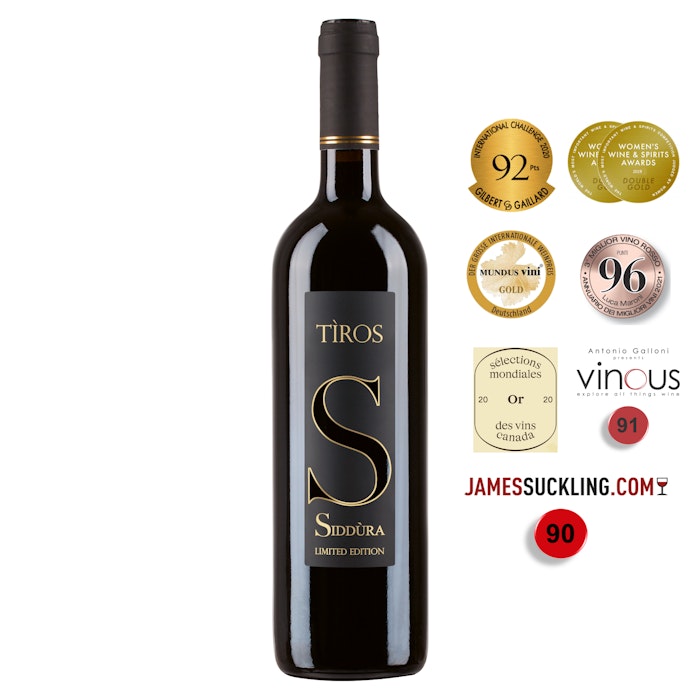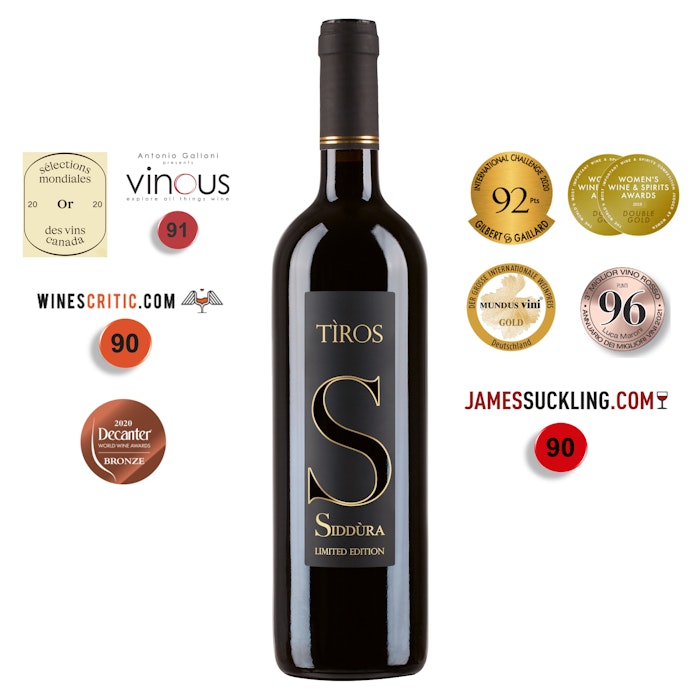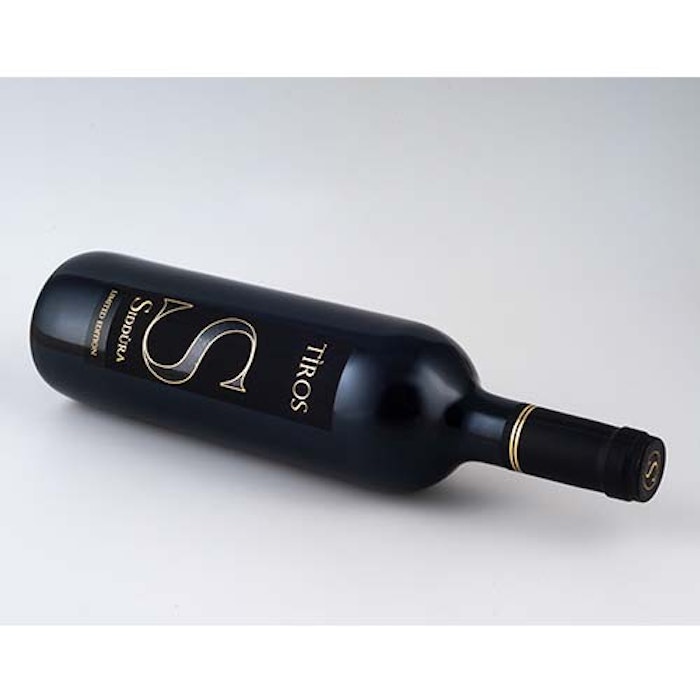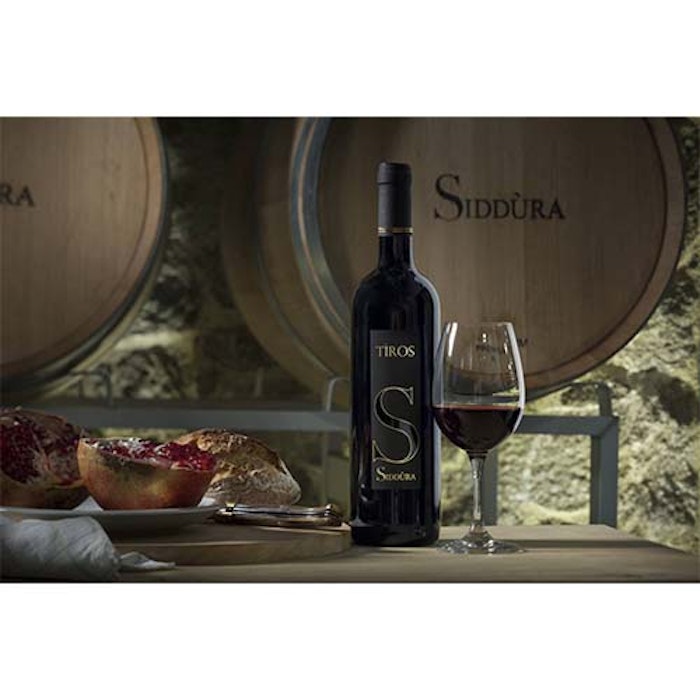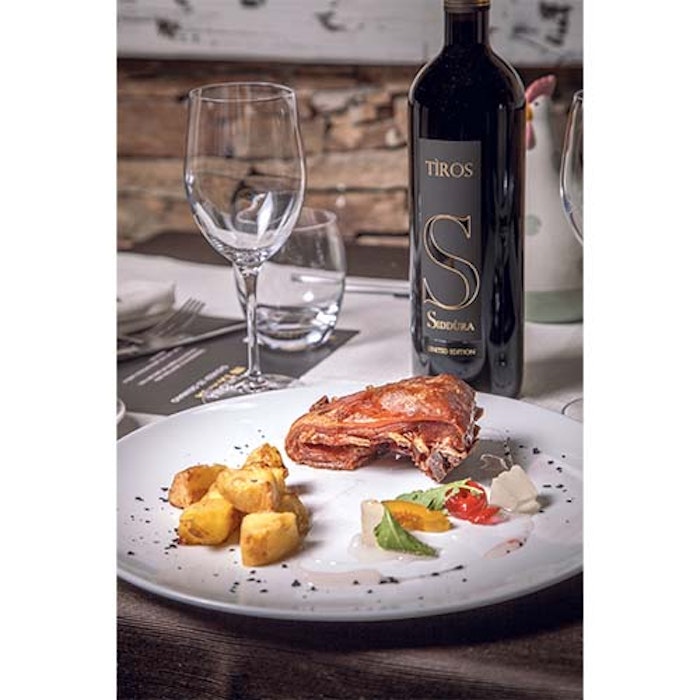 Tìros, Cabernet Sauvignon e Sangiovese, IGT Colli del Limbara 2016


Appellation
Cabernet Sauvignon, Sangiovese IGT Colli del Limbara

Grape variety
Cabernet Sauvignon, Sangiovese




Info
Contains Sulphites - Product of Italy
Tasting notes
Rich and velvety, much elegant, with soft tannins that give pleasure, intensity and persistence
Why we like it
Even in Sardinia it's possible to make charming and opulent wines, wisely aged in oak, respecting the fruit flavours and terroir. The winery works thoroughly to achieve a blend with a harmonic and persistent taste, from Sangiovese and Cabernet Sauvignon grapes. A premium and long-aging red wine, which could not fail to complete, with its prestige, the whole range of wines produced in Siddùra.
Amon the top 100 wines in the world
Tìros is among the top 100 wines in the world: according to the "World Rankings of Wines & Spirits report", the authoritative ranking of the most awarded wines by the world critics.